Bank of Albuquerque
Phone: (505) 855-0855
About Us: Individuals and businesses – like you – help strengthen our local community through your dedication and innovation to make this a great place to live and do business. We share your same philosophy at Bank of Albuquerque by offering the best in nationally competitive products and personalized service combined with access to experienced bankers who work to truly understand your personal financial needs and those of your business. The focus is on you and building proactive, responsive partnerships that succeed. We're proud to be part of our local communities. At the end of the day, we know it's your money. And that's why we're working hard to be your bank.Long Live Your Money.
New Mexico Arts
Address: Bataan Memorial Building,
407 Galisteo Suite 270
Santa Fe, New Mexico 87501-2641
Phone: (505) 827-6490
About Us: New Mexico Arts is the state arts agency and a division of the Department of Cultural Affairs. The 15-member governor-appointed New Mexico Arts Commission serves as our advisory body. Our primary function is to provide financial support for arts services and programs to non-profit organizations statewide and to administer the 1% public art program for the state of New Mexico.
City of Albuquerque Cultural Service Department
Address: 400 Marquette NW, Room 605
Albuquerque NM 87102
Phone:  (505) 768-3556
About Us: Albuquerque is a culturally rich community, due in large partFind Your Essence in Albuquerque image to the efforts of the City's Cultural Services Department. With 18 libraries, two museums, two performance theaters, a zoo, aquarium, botanic garden and popular fishing ponds, numerous large- and small-scale family-friendly events and activities, a vast array of public art, the historic plazas of Old Town, government television, and much more, our department sustains Albuquerque's quality of life at a high level for residents and visitors alike.
Clear Channel
Address: 458 Industrial Ave NE, Albuquerque, NM 87107
Phone: (505) 345-3589
About Us: The company's operations also include, online and mobile services, including iHeartRadio – Clear Channel's free, industry-leading digital music service; live concerts and events such as the iHeartRadio Music Festival; program syndication; real-time traffic services; music research services; and independent media representation. With the advent of new properties, platforms and opportunities, Clear Channel looks forward to continuing along the path towards a creative, dynamic and innovative future.
Hispano Chamber of Commerce
Address: 1309 4th Street SW,
Albuquerque, NM 87102
Phone: (505) 842-9003
About Us: The AHCC is organized to promote economic development, to enhance economic opportunities and to provide business and workforce education with an emphasis on the Hispanic and small business community in Albuquerque and New Mexico.
The Bell Group, Inc.
Address: 7500 Bluewater Road NW
Albuquerque, NM 87121
Phone: 1-800-545-6566
About Us: At Rio, we believe in jewelers. In the digital age, perhaps this is a radical idea. But we remain committed to supporting anyone who has ever picked up a piece of metal and made something wearable.
Ben E. Keith Co
Address: 3205 Broadway Blvd SE, Albuquerque, NM 87105
Phone: (505) 843-7766
About Us: Ben E. Keith Company is a distributor of food service products and premium alcoholic beverages. Our independent Food Division supplies a full line of produce, frozen foods, meats, dry groceries, refrigerated foods, paper goods, equipment and supplies to restaurants, hospitals, schools, nursing homes and other institutional businesses. Our independent Beverage Division distributes Anheuser-Busch InBev products as well as many well recognized craft and imports brands including: Real Ale, Franconia, Alaskan, Brooklyn, Sierra Nevada, Paulaner, Chimay, Spaten, and many more. Additionally we sell a variety of wines including Black Oak, Copa Di Vino, 1221, and Lost Vineyards Sangrias. The foodservice division serves eleven states and the beverage division services 61 Texas counties with Anheuser Busch products and has statewide distribution for most craft and import brands. Together we employ over 4,000 people.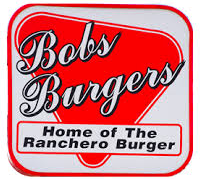 Bob's Burgers
Address: Enter your default text here.
Phone: Enter your default text here.
About Us: This prominent local chain now has seven Albuquerque locations as well as one in Las Cruces, one in Rio Rancho and one in Los Lunas, all of which are poised to give your taste buds something uniquely New Mexico, something that is certainly not "every restaurant" worthy.
KANW Radio
Address:
 89.1 KANW-FM/HD1 & HD2
2020 Coal Avenue SE
Albuquerque, NM 87106
Phone: (505) 242-7163
About Us: KANW is a non-profit, non-commercial public radio station owned and operated by Albuquerque Public Schools. KANW is the first FM station in the State of New Mexico. In 1949, Superintendent John Milne applied to the Federal Communications Commission for a license to construct and operate an FM station to serve the Albuquerque Public Schools.
National Hispanic Cultural Center
Address: 1701 4th St SW, Albuquerque, NM 87102
Phone: 5052462261
About Us: The National Hispanic Cultural Center is dedicated to the preservation, promotion, and advancement of Hispanic culture, arts, and humanities. The Center presents over 700 events and creates the opportunity for thousands more through its art museum, library, genealogy center, and educational resources. The NHCC is a division of the State of New Mexico Department of Cultural Affairs and is further supported by the?National Hispanic Cultural Center Foundation, a 501(c)(3) organization.