Cetera Advisor Networks
Phone:
Website: Home | Pavlos Panagopoulos, CFP® (myfinancialsense.com)
We are dedicated financial professionals who are affiliated with one of the Nation's best known and well respected independent advisory firms founded in 1984. This relationship allows us to remain independent in advising our clients, friends and families free from outside influences but with a partner who possesses the financial strength of a national firm and the presence to deliver the financial vehicles which have been vetted through a ongoing compliance review.
Urban Enhancement Trust Fund
About Us: The Urban Enhancement Trust Fund (UETF) is a public endowment created by the Albuquerque City Council in 1983. UETF is a two-year program with planning, application, review, and selection process. This program is designed to fund Art organizations through out the City of Albuquerque.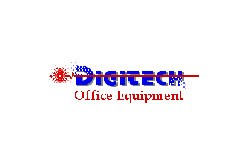 Digitech Office Equipment
Address: 4310 Paseo Del Norte NE Suite D, Albuquerque, New Mexico 87113
Phone: (505) 888-7575
About Us: Digitech Office Equipment is locally owned and has operated the Albuquerque, Rio Rancho, and surrounding area for over 25 years!Our goal is to form a relationship with each of our customers to provide the best product and service to fit your particular business needs. As a Copystar dealer, we offer a variety of business solutions to customize your company's individual work flow processes. Copystar with Kyocera technology uses a ceramic drum that lasts three times longer than others in the industry. We also offer a variety of new and innovative applications and software to customize them to you and your business to save you both time and money. As a locally owned business, we are very flexible with options to either buy, rent or lease new or pre-owned equipment on a short term or long term basis.
City of Albuquerque Cultural Service Department
Address: 400 Marquette NW, Room 605
Albuquerque NM 87102
Phone:  (505) 768-3556
About Us: Albuquerque is a culturally rich community, due in large partFind Your Essence in Albuquerque image to the efforts of the City's Cultural Services Department. With 18 libraries, two museums, two performance theaters, a zoo, aquarium, botanic garden and popular fishing ponds, numerous large- and small-scale family-friendly events and activities, a vast array of public art, the historic plazas of Old Town, government television, and much more, our department sustains Albuquerque's quality of life at a high level for residents and visitors alike.
Clear Channel
Address: 458 Industrial Ave NE, Albuquerque, NM 87107
Phone: (505) 345-3589
About Us: The company's operations also include, online and mobile services, including iHeartRadio – Clear Channel's free, industry-leading digital music service; live concerts and events such as the iHeartRadio Music Festival; program syndication; real-time traffic services; music research services; and independent media representation. With the advent of new properties, platforms and opportunities, Clear Channel looks forward to continuing along the path towards a creative, dynamic and innovative future.
Yes Housing Inc.
About Us: YES Housing, Inc.'s mission is to build and revitalize communities with quality, affordable housing, accessible social services and a dedication to being positive agents for change within the community.
Ben E. Keith Co
Address: 3205 Broadway Blvd SE, Albuquerque, NM 87105
Phone: (505) 843-7766
About Us: Ben E. Keith Company is a distributor of food service products and premium alcoholic beverages. Our independent Food Division supplies a full line of produce, frozen foods, meats, dry groceries, refrigerated foods, paper goods, equipment and supplies to restaurants, hospitals, schools, nursing homes and other institutional businesses. Our independent Beverage Division distributes Anheuser-Busch InBev products as well as many well recognized craft and imports brands including: Real Ale, Franconia, Alaskan, Brooklyn, Sierra Nevada, Paulaner, Chimay, Spaten, and many more. Additionally we sell a variety of wines including Black Oak, Copa Di Vino, 1221, and Lost Vineyards Sangrias. The foodservice division serves eleven states and the beverage division services 61 Texas counties with Anheuser Busch products and has statewide distribution for most craft and import brands. Together we employ over 4,000 people.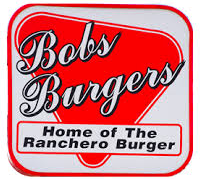 Bob's Burgers
Address: Enter your default text here.
Phone: Enter your default text here.
About Us: This prominent local chain now has seven Albuquerque locations as well as one in Las Cruces, one in Rio Rancho and one in Los Lunas, all of which are poised to give your taste buds something uniquely New Mexico, something that is certainly not "every restaurant" worthy.
KANW Radio
Address:
 89.1 KANW-FM/HD1 & HD2
2020 Coal Avenue SE
Albuquerque, NM 87106
Phone: (505) 242-7163
About Us: KANW is a non-profit, non-commercial public radio station owned and operated by Albuquerque Public Schools. KANW is the first FM station in the State of New Mexico. In 1949, Superintendent John Milne applied to the Federal Communications Commission for a license to construct and operate an FM station to serve the Albuquerque Public Schools.